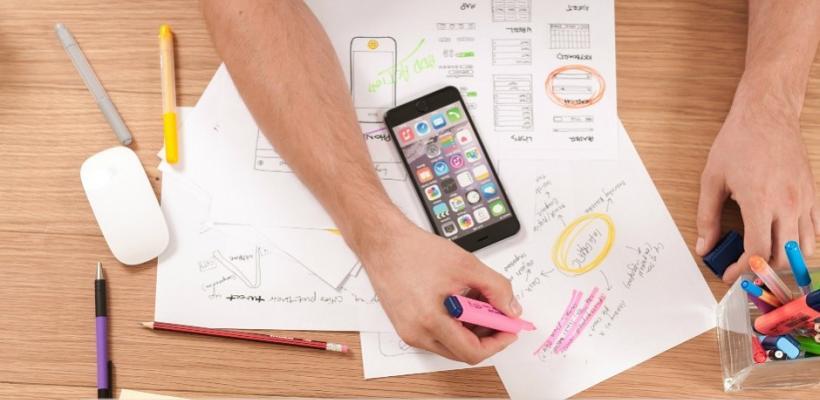 By Nasrullah Patel
Now that the market is crammed full with apps and mobile developers, it is time to separate them into three main categories: bad ones, good ones and brilliant ones. Of course, everybody would love to be a part of the last category, but things are not that easy. Nowadays, in order to be impressive, it is not enough to just build a great app.
Below, mobile app developers can read on for the latest trends in this field, essential for boosting their business and for reaching a wider audience.
#1 Connection to Back-End Systems
Consumers are demanding this feature more and more often. And for the right reasons. Here is an example: a person is online on the desktop, doing some shopping; he is not decided yet for the final order, but he must leave the house; no worries, he can still check out the offers on the go, with the mobile app. But wait! The app does not have a shopping cart? At this point, the product becomes useless!
Did you get the idea? The app must always be capable of doing the same things as the desktop website. Furthermore, they must be connected through a user account that syncs on all devices.
#2 High Security Level

People use mobile phones for multiple purposes – entertainment, games, and business. All apps are in the same place and have access at the same sensitive information. Now the question is: Does your app, no matter which one, have a high level of security?
For instance, no one would want a game to access and spread personal or financial information. But on the other side, no user will appreciate an app so secured that won't function with free public Wi-Fi or that will encrypt files so that they cannot be exported into the PC. In conclusion, balance is the key!
#3 Take Advantage of Cloud Benefits
We've got a connection with back-end system and security. But how do we still keep the speed and common files? Simple – through a cloud! App developers must keep this word in mind – cloud, cloud, cloud!
Apps are useless if customers cannot fully access, share and manage data from the main base. Take advantage of this wonderful invention and use it to create amazing user experiences, with no limits in operations.
#4 Full Mobility
Companies should take into consideration the full mobility of an app. Think like this: Does my app replace every single desktop operation, or users still need to use their PC for several actions?
For instance, if you want to develop a text editing app, then allow customers all the facilities. They will undoubtedly uninstall it if there are no features like saving the document in a compatible format, changing the text font or size, copy-pasting info from the web and so on.
The main idea is to create a product that covers all possible actions, completely independent of the traditional desktop.
#5 Even More Mobility!
In the 21st century, people expect mobile phones to replace other things too, than just a PC. They want to do everything with smart gadgets for one obvious reason – these became an extension of human beings.
So let's say you have developed a taxi booking app. Can this automatically transmit users' location? Your product is top notch only if the answer is definitely yes! Otherwise, forget about it, because it does not meet customers' highest standards.
#6 Employ APIs for Faster Progress
Mobile app development has a tough mission – it has to always stay on top of new systems and devices. In fact, how can an app be successful if it doesn't run on every model of smartphones?
The easiest and smartest solution to this problem is to use APIs – these will exempt you from storing tons of data and for struggling to retrieve info from old records. In the same time, high security and user authentication remain possible. The only change is in efficiency and speed of innovation.
#7 Enterprise or Consumer Apps?
It depends on how much money you want to make! Enterprise apps bring in a lot more cash than consumer ones. The reason is simple – ordinary people are not willing to invest in their mobile experience, especially when almost every paid app has a free equivalent doing the same things.
On the other hand, businesses are prepared to pay decent amount of money for whatever products help them be more productive and efficient.
#8 Serving the Right Needs
Here's a sad report for mobile app developers: 1 out of 4 downloaded apps are never used again. Why? From various reasons – the app is not that useful, the product didn't keep up with modern innovations, developers didn't invest time in updating the interface and features.
So if the app didn't respond rapidly to an immediate need or users demand, it became redundant. In conclusion, always pay attention to the final purpose and capacities of a product. The initial idea may be good, but the execution is essential.
#9 Role Based Apps

Usually, developers build apps with a certain audience in mind. But often, they get lost in the process and overcharge the product with chaotic features. For instance, if an app is created for online shoppers, then it has no need for orders evidence with bar codes and so on.
These facilities are only needed by the platform staff. So make sure that the final product is 100% role based.
#10 High Quality Content and Marketing Plans
Unfortunately, developers tend to forget about texts and focus on technical aspects only. Today, this is not acceptable anymore. Users pay a great deal of attention to every phrase and they want high-quality information. Anything shallow is fast deleted and replaced by something else.
In the end, don't skip a vital step in building an app – creating a marketing plan for it. After all, developers work for a reason and that is to make money for a living. Having an audience will ensure sells and popularity.
In conclusion, app development trends are more demanding than ever, these days. Work hard to keep up with them; otherwise your company won't be in the brilliant category!